By Rodney Callanan, Director and Co-Founder

In May, I visited our four Partners in Kenya and Uganda and it was such a joy to meet them face to face again after been prevented from doing so for so long. My last visit had been in October 2019! There were a few new steps to take in terms of logistics and precautions and a different airline and route to travel, but once there, all that was forgotten and it was like returning home to meet family and friends. Yes, certain projects had been on hold for a while and many of the children had not been in school for extended periods, but mostly it was a time of celebrating our friendships and looking forward to getting on with our mission: of supporting vulnerable children, bringing justice where it is needed and supporting our Partners in whatever way we can.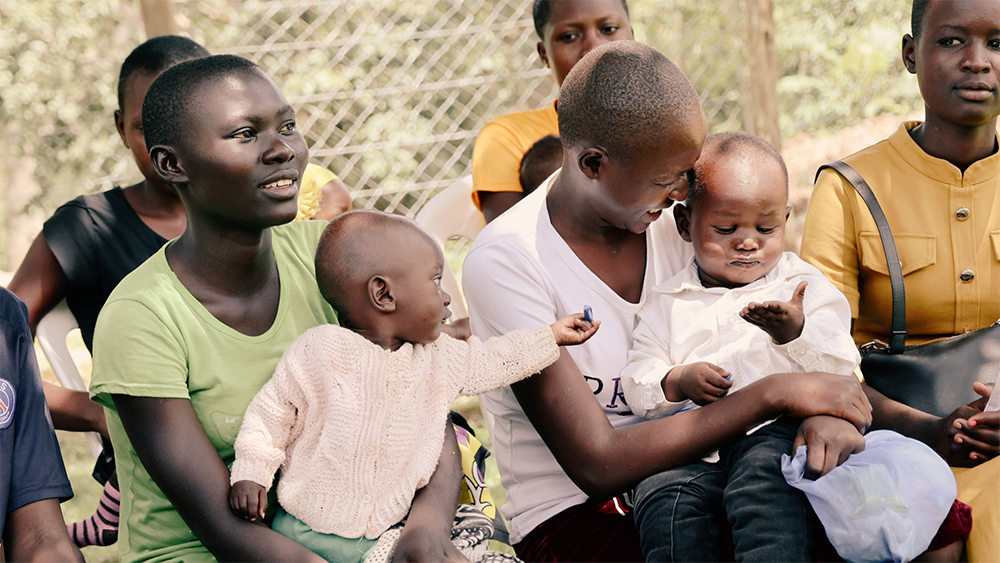 I had the pleasure of travelling with James Desilets, a new friend and supporter of DIAS. It was an honour to share the experience with him, and also to have the benefit of him using his great skills behind a camera. He has captured some awesome footage which you will now be able to enjoy through the next few newsletters.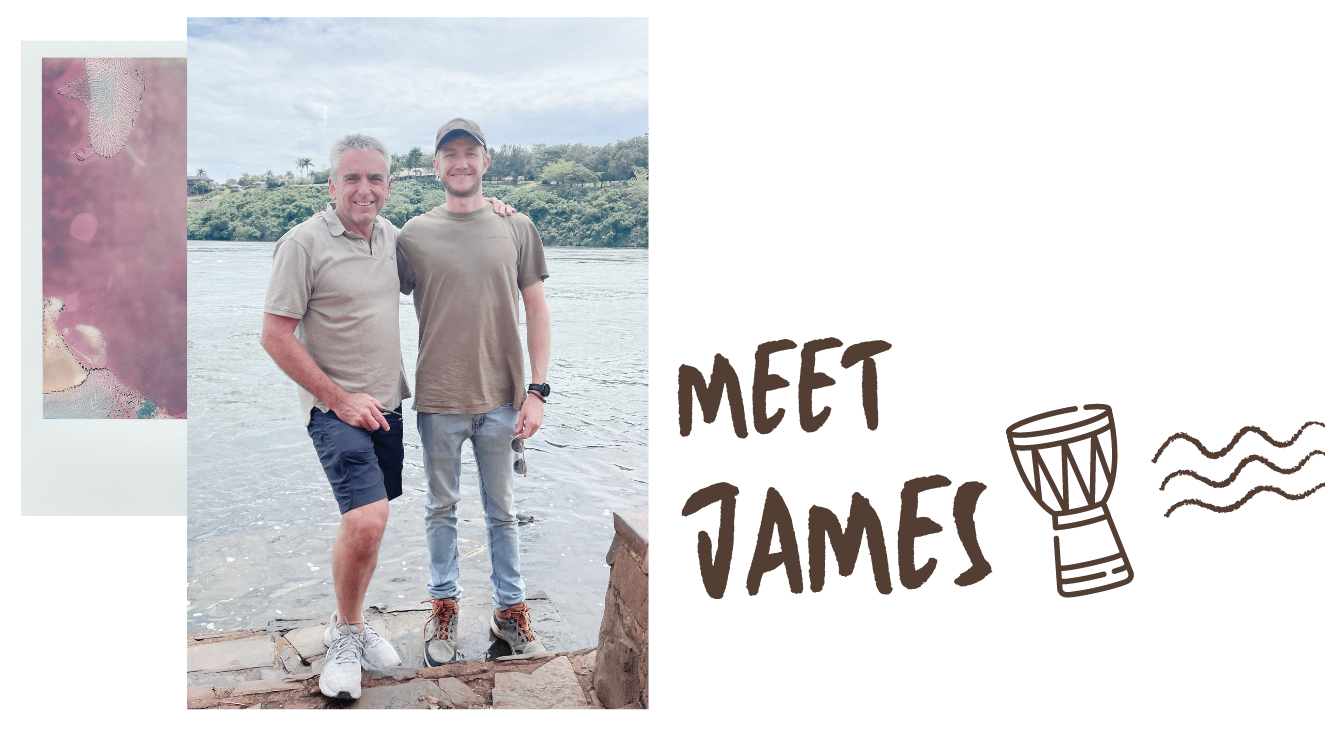 Our first stop was at Milele in Kisumu, Kenya where dozens of young mothers and children are being supported by Frank and Lindah. Milele is quickly becoming known as a home for vulnerable children, abandoned babies and young mothers that need support, education and mentoring. We met a group of teenage mothers that has named itself the Courageous Girls Club. And these mothers are courageous! They are rising above the cultural shame and abusive trauma that they have faced and learning how to be loving and caring mothers all while continuing their education. Milele has restored their hope and given them faith in humanity. It was a joy to sit under the tree and hear their stories.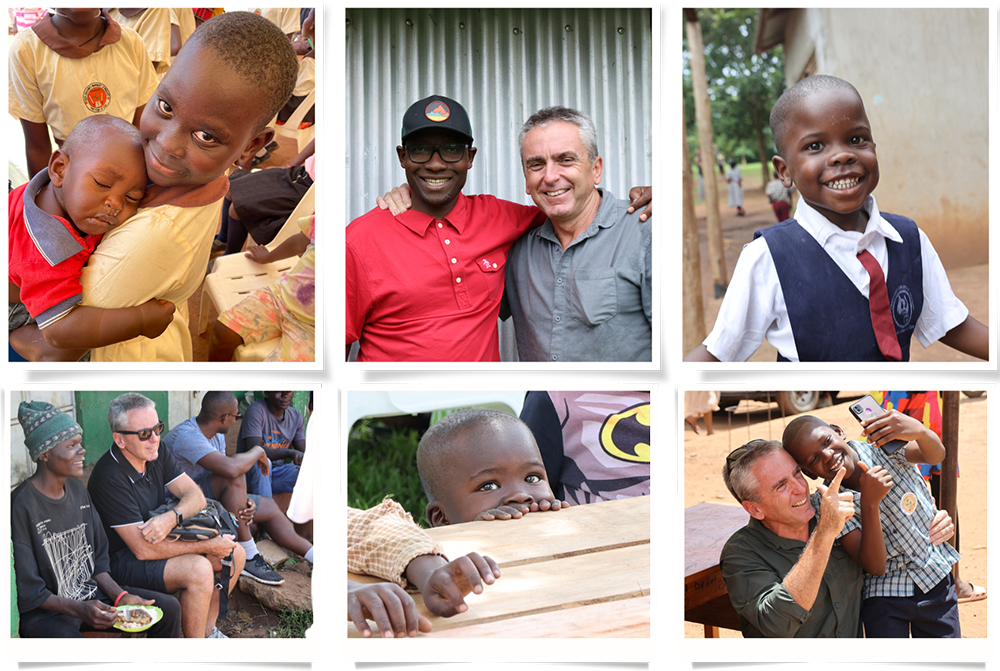 We then travelled to nearby Bungoma and met with Joseph and Cate, as well as our loyal DIAS supporters, Barry and Gail. Joseph walked us through the streets to meet the children he feeds daily and cares for at the medical Drop-In Centre. It's always a highlight of mine to see the friendly and joyous faces of the 300+ children as they rowdily but orderly line up to receive a healthy meal.
Next stop was across the border in Kyampisi, Uganda and here Peter Michael and Joeline hosted us at Kyampisi Childcare Ministries. We were fortunate to arrive while the Primary school kids were being supplied with their new term's resources of books and stationery. I was able to give them a short word of encouragement (hopefully) and pray a blessing over them. We also had a brief meeting with Brenda, the Project Manager of the new Rehabilitation Centre and agreed on the next stage of construction of this much-awaited and exciting facility. Visiting the current rented home clearly proves the need for the new centre. There were 58 children squeezed into the house. They were extremely happy and comfortable, but we can do better!
Our final stop was in Nateete, Uganda where we stopped in at New Seasons Nursery and Primary School. Haggai and Agnes have been hard at work setting up the school again after an extended period of lock down. On the day, all the parents of the pupils had been invited to attend school to express their gratitude to DIAS for assisting them with home schooling and food packs during the Covid Lockdown. I was not aware of this planned event, but was so happy to see their joy and gratitude. Thanks to you, our supporters for making this possible. I can tell you in no uncertain terms, you have changed the lives of many! We also had the honour of handing out new school uniforms, kindly donated by ladies from the Gold Coast. Thanks to you as well! There were so many smiles and I had to be in dozens of selfies with each of these finely dressed young 'uns.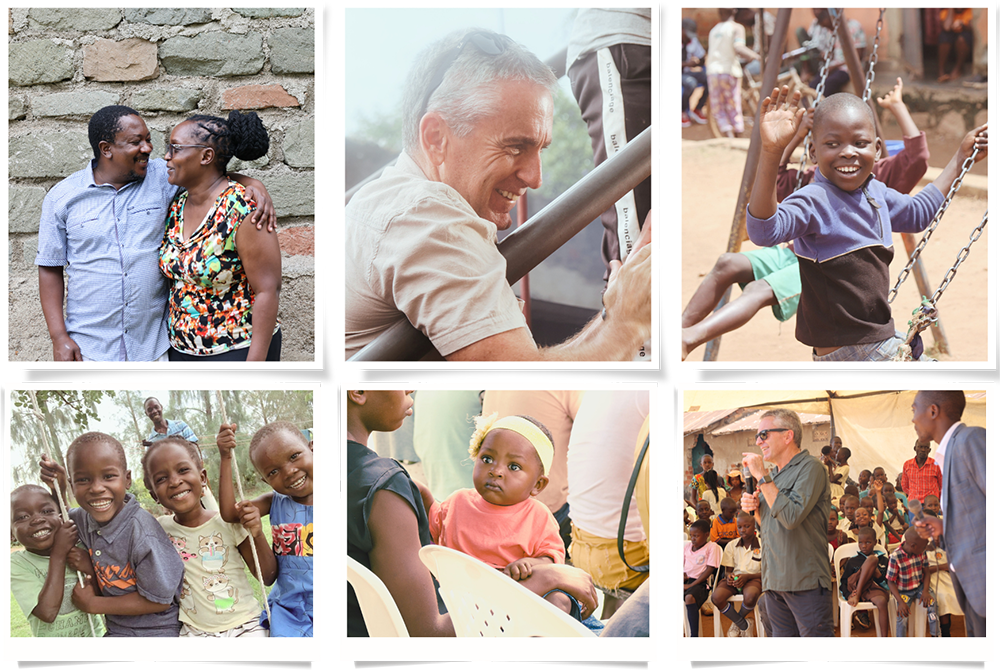 It brought me so much joy to see that our Partners have persevered and come through a painful period. Yes, there has been sickness and loss, trauma and tears, but they are still working hard at supporting their communities and we will continue to support them – with your support of DIAS. Each one of them asked me to say a big thank you and to convey their love and gratitude. As do I.